BAA BAA BEADS FOR PETS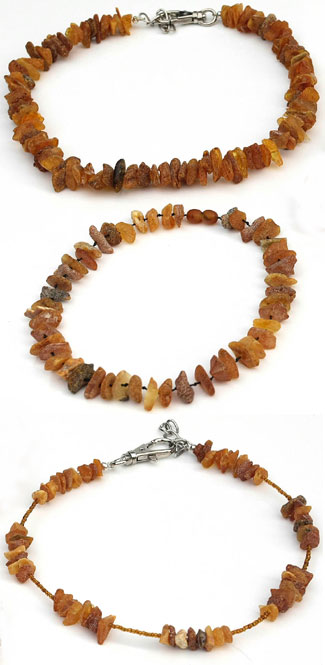 Description
Baa Baa Beads collars are an organic and natural collar/necklace made from 100% Raw Baltic Amber. Baltic Amber is a resin well known for its natural properties used for centuries throughout Europe. 100% Natural & 100% Organic
Why is Raw Baltic Amber being used on pets?
Not only do the collars look amazing, it is said that 100% Raw Baltic Amber collars work in 2 ways.
Baltic Amber contains resinous aromatic terpenes.  When worn on your pet, the friction from the fur absorbs this resinous smell which repels the ticks and fleas. 
The second is when 100% Raw Baltic Amber rubs against the animal's fur, it generates a mild static electrical charge, this is also said to deter ticks and fleas.Amber's electrical properties were documented by the Ancient Greeks.
It is said that the longer the pet wears the necklace the more effective it will be and that it will take 3 weeks or more of wear to have the maximum repelling properties.
Please note that to date there is no scientific studies to support or fully reject the above claims and consequently we do not state them to be factual, however many people continue to report the positive results with their pets.
Safety & Care:
To be sure of a good fit, measure your pet's neck before you purchase. You should allow for a finger or two between the necklace and the neck. Some of our products have a chain extender.
Deal with any existing flea infestations on your pet.
Do not use it as a walking collar or restraining device.
Remove the necklace for bathing, brushing, and lively runs/playtimes.
Sizes:
26cm, 30cm, 36cm, 40cm, 46cm, 50cm, 56cm, 60cm & 66cm.
Click here to buy Baa Baa Beads Pet Collars online now »